Dutch Boy® Aluminum Finish Paint 6705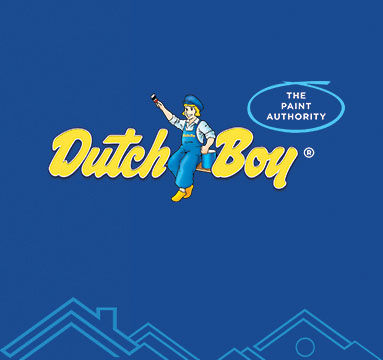 PACKAGING:
1-Liter and 4-Liters
FINISH:
Metallic
APPLICATION:
Apply by brush.
PRACTICAL COVERAGE:
25-30 square meters
DRY THROUGH:
To touch: 4 to 6 hours
To recoat: 8 to 12 hours
THINNING SOLVENT:
Do not thin.
TINTING:
Do not tint.
CLEAN UP SOLVENT:
Dutch Boy® Paint Thinner 6000
SURFACE PREPARATION:
Metal Surfaces
Wipe the surface with a rag soaked in paint thinner to remove grease, oil, wax and other foreign matter. For new, galvanized surfaces, etch the surface by applying a metal etching solution. Rinse with water and dry immediately.
Unpainted galvanized surfaces that have been exposed for 6 months or more need not be etched.
Treat rusted steel by sanding and wire brushing. Use a metal etching solution on remaining rust. Let it stay for 10-15 minutes. Be sure to wash surface thoroughly with water and solvent wipe to dry. Immediately prime after drying.
PAINTING SCHEDULE:
Primer
Dutch Boy® Red Oxide Primer 6170
2nd & 3rd coat
Dutch Boy® Aluminum Finish Paint DB 6705